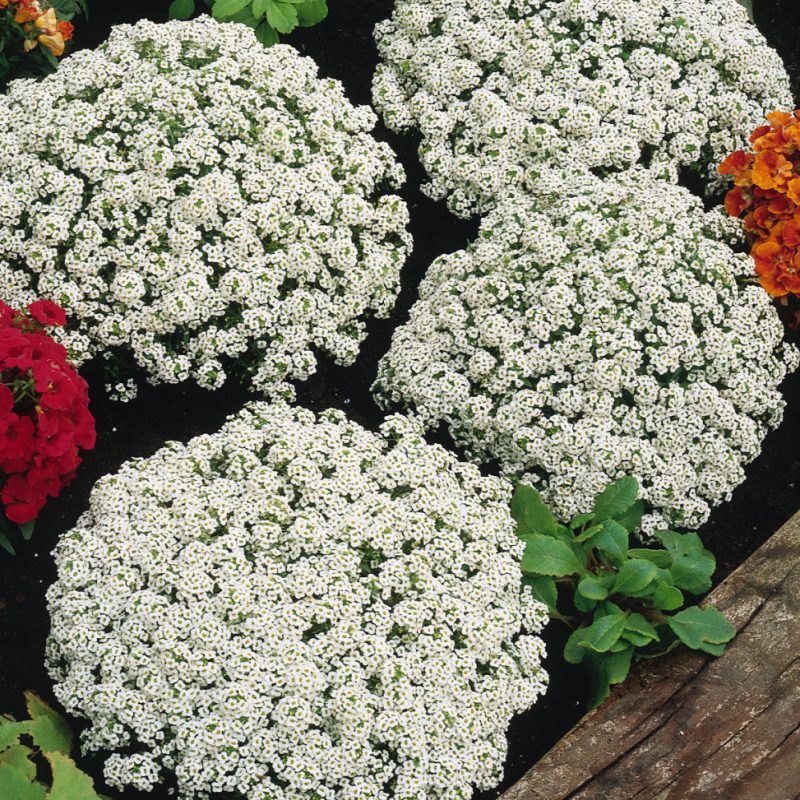 Alyssum Snow Princess White
Added to Wishlist
Wishlist
Name

Alyssum Snow Princess White

Prefers

Sun / Partial Sun / Morning Sun / Filtered Sun

Category

Annual

Size

6-8"

Spacing

6-10"

Available

Spring / Summer / Early Fall

Peak Performance

Spring / Summer / Early Fall

Sold By

Individual Units
It looks and smells just like our old-fashioned Alyssum, with the exception that this bad boy will handle our summer heat and sun with ease. Plant this one in any container and enjoy the show. It trails beautifully with blooms covering the entire plant from base to the very tips.
Keep it well watered once it gets hot, Lobularia is a thirsty one. Plant with other large or vigorous plants to be able to keep up with this one.
Stop by The Flower Ranch to see our amazing selection of flowers and plants!