All About The Flower Ranch
Our History
Back in 1985, Joe Pipes saw that there was a need around north Texas for a bigger - and better - supply of 4-inch seasonal, blooming color. He started Pipes Plant Farm to meet the needs of professional landscape contractors in the area.
Soon, though, the small communities surrounding the nursery began growing larger, and residents frequently stopped by, asking to purchase plants for their homes. Always eager to be of service, Joe Pipes decided to open a retail store - with the same commitment to quality and service that Pipes Plant Farm had become known for.
Since 1985, the Flower Ranch has been providing homes and businesses across north Texas with a unique, friendly place to shop for live plants and flowers. The Flower Ranch proudly operates its own nurseries, growing all the plants we sell ourselves. This means consistent, high quality selections and, because we cut out the middleman by growing our own stock, better prices for our customers. Our investment in customer service reflects a commitment to quality, too. We truly appreciate our customers and will do all we can to see you shopping here year after year.
2 Locations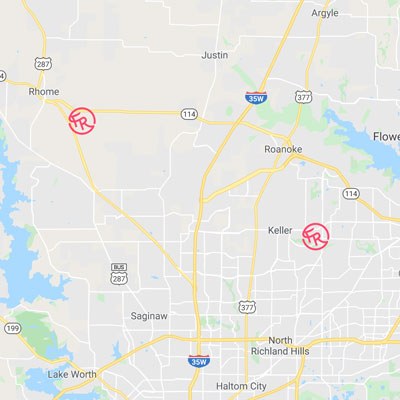 Southlake
901 S. Pearson Ln., Keller, TX 76248
Rhome
196 CR 4925, Haslet, TX 76052
As you enjoy our website please remember that, as a nursery business, our inventory and availability changes with the seasons and sometimes during peak season, it can change daily.
With an inventory that can include up to 20,000 flats of flowers for your selection, owners who are from the area and have shopped here themselves for years, and a staff of dedicated and knowledgeable employees… the Flower Ranch is proud to serve as a Texas shopping destination, your go-to nursery for everything that's green and growing.
We can help!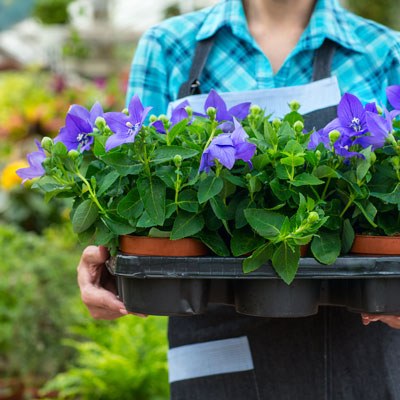 It sounds crazy, but it shouldn't. Extraordinary customer service is one of the things that makes The Flower Ranch truly unique. Why should you fumble through the aisles with carts and baskets when, instead, we can provide you with your own life-size, complimentary plant carrier?
Instead of a cart, our experienced staff will carry the plants you pick for you, and be right there in case you have questions. Who knows? They may even surprise you with a pro suggestion you wouldn't have thought of.
Learn More