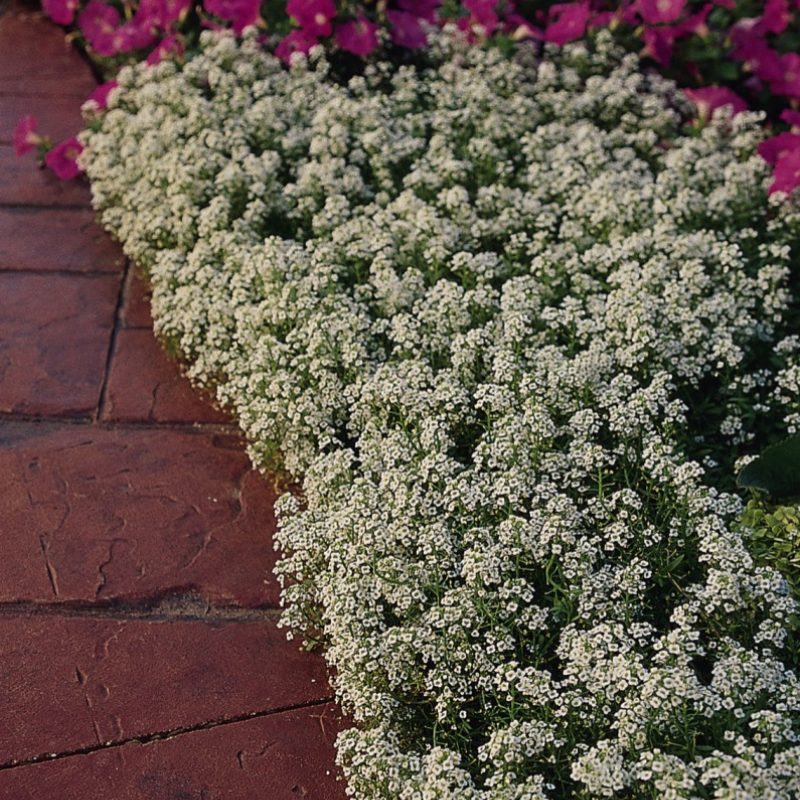 Alyssum White
Added to Wishlist
Wishlist
Name

Alyssum White

Prefers

Sun / Partial Sun / Morning Sun / Filtered Sun

Category

Annual

Size

6-8"

Spacing

6-10"

Available

Spring / Summer / Early Fall

Peak Performance

Spring / Summer / Early Fall

Sold By

Flats
Very fragrant with hundreds of small blooms covering a low growing plant, makes Alyssum one of our all-time favorite selections for the Spring. Plant early to ensure Alyssum is well established and rooted before the heat sets in.
Use as a border or cascading out of containers for a fragrant colorful addition to any garden setting.
Stop by The Flower Ranch to see our amazing selection of flowers and plants!