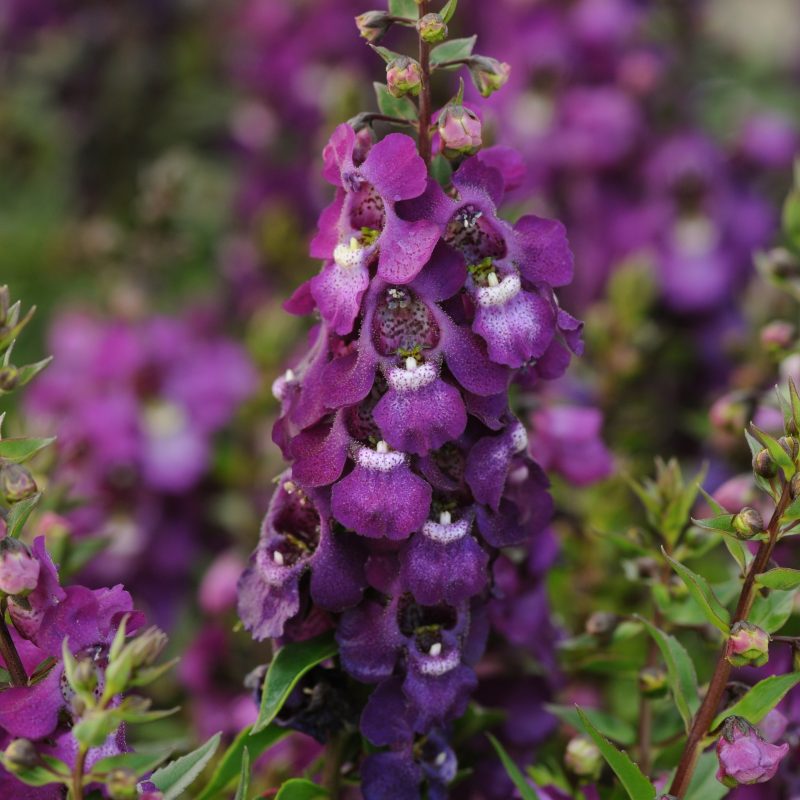 Angelonia Purple
Added to Wishlist
Wishlist
Name

Angelonia Purple

Prefers

Sun / Mostly Sun

Category

Annual

Size

12-20"

Spacing

6-10"

Available

Spring / Summer

Peak Performance

Spring / Summer

Sold By

Individual Units / Flats
Upright spikes covered with an abundance of small open-faced blooms.
Striking colors that withstand our summer heat and sun. Just as showy when planted alone, mass plantings, or mixed among other sun-loving
annuals for a backdrop or order. Containers too! FULL SUN is best, too much shade will inhibit the blooms, keep the fertilizer flowing to this plant for best blooms and performance.
Stop by The Flower Ranch to see our amazing selection of flowers and plants!