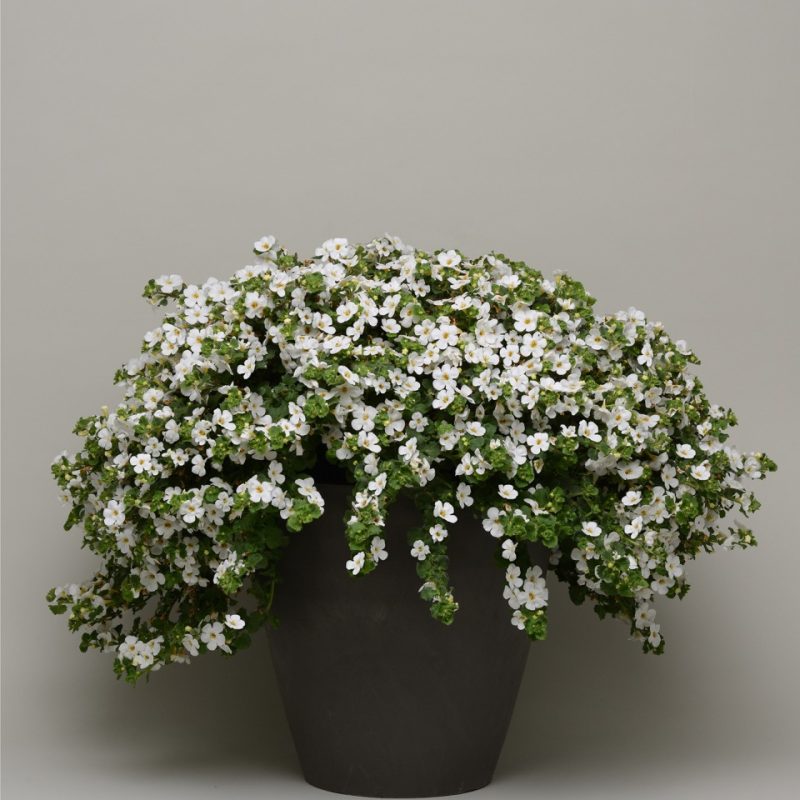 Bacopa White
Added to Wishlist
Wishlist
Name

Bacopa White

Prefers

Shade / Mostly Shade

Category

Annual

Size

6-10"

Spacing

Trailing 20-30"

Available

Spring / Summer

Peak Performance

Spring / Summer

Sold By

Individual Units
Dark green foliage covered with open faced blooms. Bacopa is a fantastic trailing plant and an ideal selection for planters, containers or baskets to cascade over the edges. The ideal place for Bacopa is a
filtered-shade area with bright light and protection from the afternoon sun. If the area receives more sun, it will also require more water to get through our summer heat.
Stop by The Flower Ranch to see our amazing selection of flowers and plants!