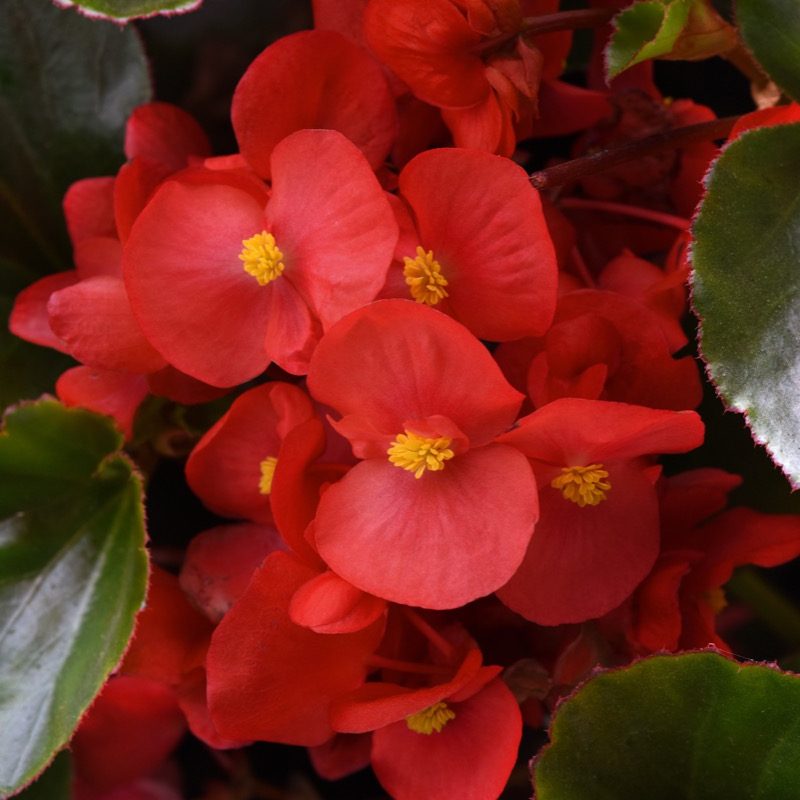 Begonia (Green Leaf) Red
Added to Wishlist
Wishlist
Name

Begonia (Green Leaf) Red

Prefers

Sun / Partial Sun / Filtered Shade / Morning Sun / Partial Shade / Mostly Shade / Filtered Sun

Category

Annual

Size

14-18"

Spacing

6-10"

Available

Spring / Summer

Peak Performance

Spring / Summer

Sold By

Flats
With an abundant display of pink, red, and white flowers on top of shiny leaves make this plant an all-time favorite for mass planting in our area. The bronze leaf or darker foliage varieties are generally used for full-sun locations, while the Green-leafed varieties are more generally used for part-sun and part-shade areas. Plant Begonias any time after the last frost to enjoy a display of color until late fall.
*Tip: a well-drained richly amended soil works best with this plant. Be on the watch for Pill Bugs (rolly-pollys) as this pest can eat begonias.
Stop by The Flower Ranch to see our amazing selection of flowers and plants!