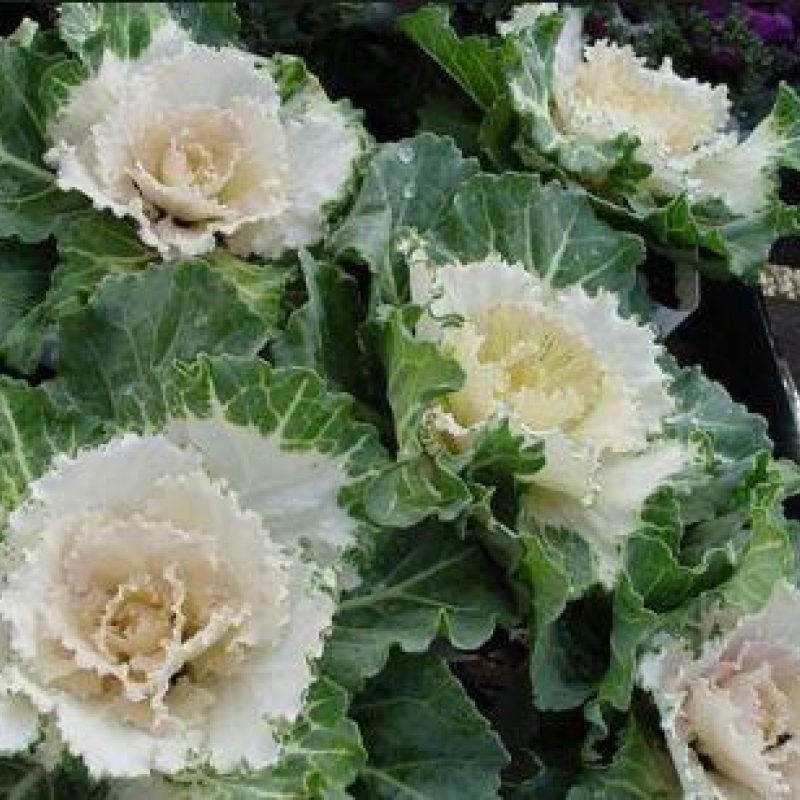 Cabbage White
Added to Wishlist
Wishlist
Name

Cabbage White

Prefers

Sun / Shade / Morning Sun / Mostly Shade / Filtered Sun / Mostly Sun

Category

Annual

Size

12in-18in Tall

Spacing

10in 15in Spacing

Available

Early Spring / Fall / Early Winter / Winter

Peak Performance

Early Spring / Fall / Early Winter / Winter

Sold By

Individual Units / Flats
Cabbage will do sun or shade and is very versatile on where it can be put mainly used in back drops of bed or as center pieces in flower pots..
The color will show more as our colder weather starts to move in.

Stop by The Flower Ranch to see our amazing selection of flowers and plants!