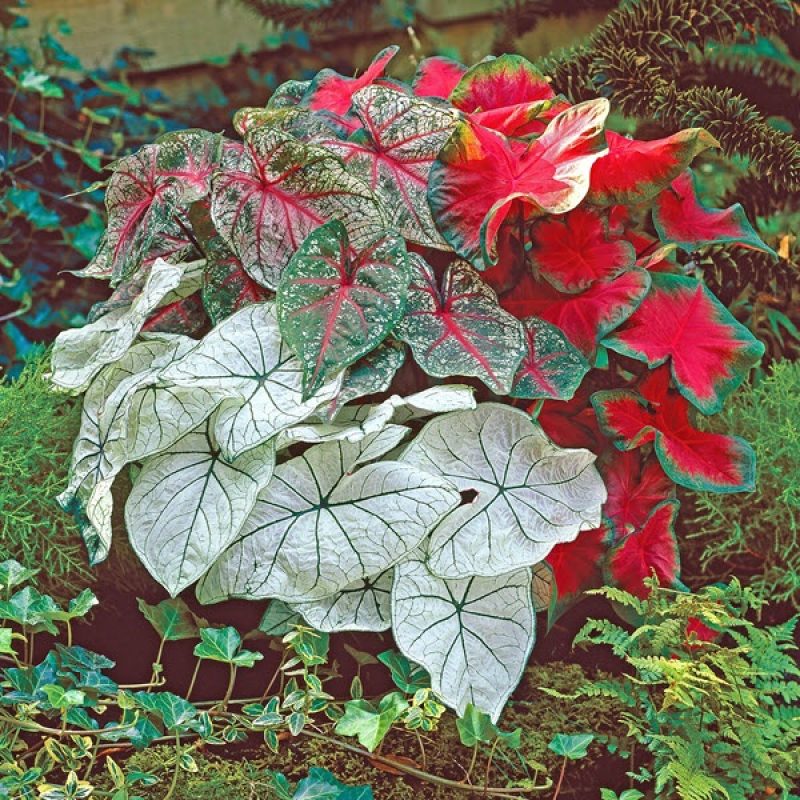 Caladiums (Strap Leaf)
Added to Wishlist
Wishlist
Name

Caladiums (Strap Leaf)

Prefers

Sun / Partial Sun / Shade / Morning Sun / Filtered Sun / Mostly Sun

Category

Annual

Size

12-16"

Spacing

8-12"

Available

Spring / Summer

Peak Performance

Spring / Summer

Sold By

Individual Units / Flats
Caladiums have long been a staple in shady gardens. With the STRAP LEAF varieties, we now have a Caladium that can grow in the full sun. The pink and white varieties are about 12-16" tall with 8-12 spacing. The Red Frill is much shorter and tighter, 6-10" tall 6-10" spacing.

*Make sure to wait as long as possible to plant Caladiums in our area.
Stop by The Flower Ranch to see our amazing selection of flowers and plants!