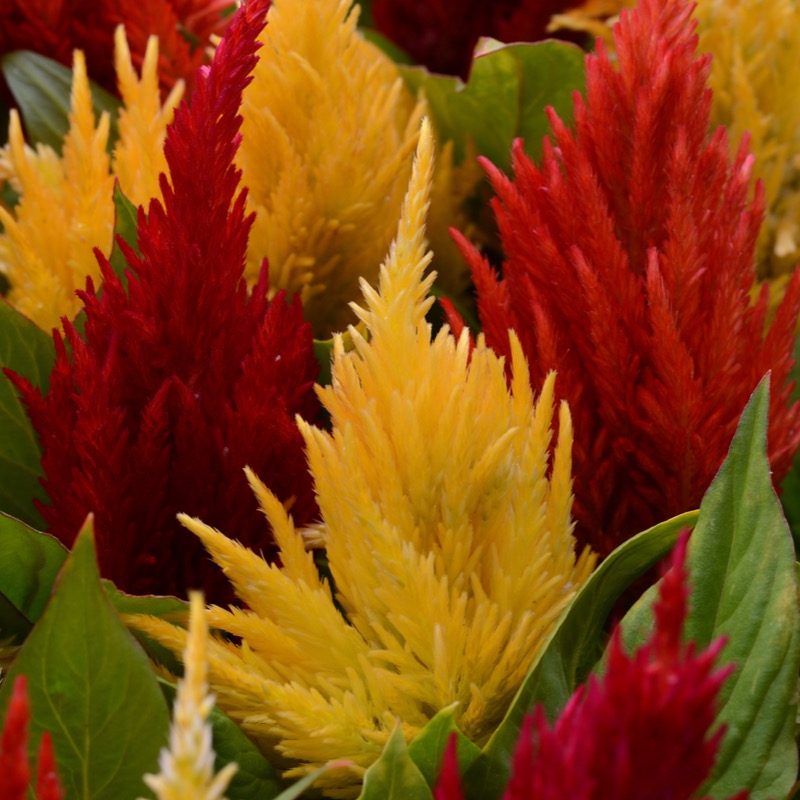 Celosia Mix
Added to Wishlist
Wishlist
Name

Celosia Mix

Prefers

Sun / Mostly Sun

Category

Annual

Size

12-18"

Spacing

6-10"

Available

Spring / Summer

Peak Performance

Spring / Summer

Sold By

Individual Units / Flats
These showy red plumes handle our summer heat/sun and look good doing it. *Not a good choice for standing water, they do not like wet feet.
Great to use in shadier beds or where they get some sun, but not an all-day sun. The bright green foliage stands out with the colorful plumes.
Stop by The Flower Ranch to see our amazing selection of flowers and plants!