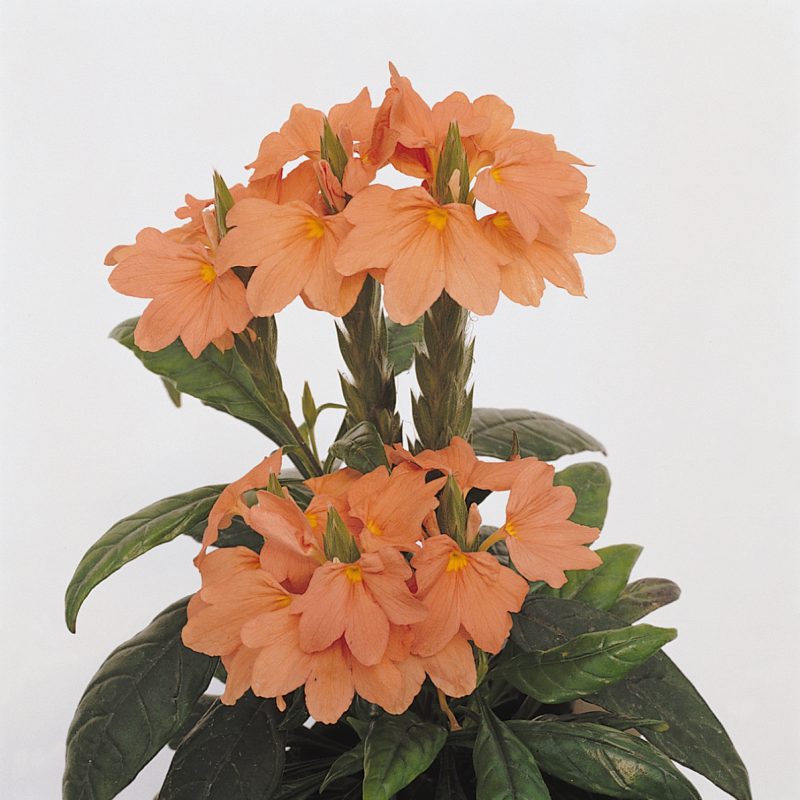 Crossandra
Added to Wishlist
Wishlist
Name

Crossandra

Prefers

Sun / Partial Sun / Shade / Filtered Shade / Morning Sun / Partial Shade / Mostly Shade / Filtered Sun / Mostly Sun

Category

Annual

Size

15-20"

Spacing

15-20"

Available

Spring / Summer

Peak Performance

Spring / Summer

Sold By

Individual Units
Orange blooms against the dark green glossy leaves work in any planting; containers or landscape.
Orange is in the same category as white and yellow as being the best colors to stand out and be seen in the landscape, so it is bright enough to really be seen.
Stop by The Flower Ranch to see our amazing selection of flowers and plants!