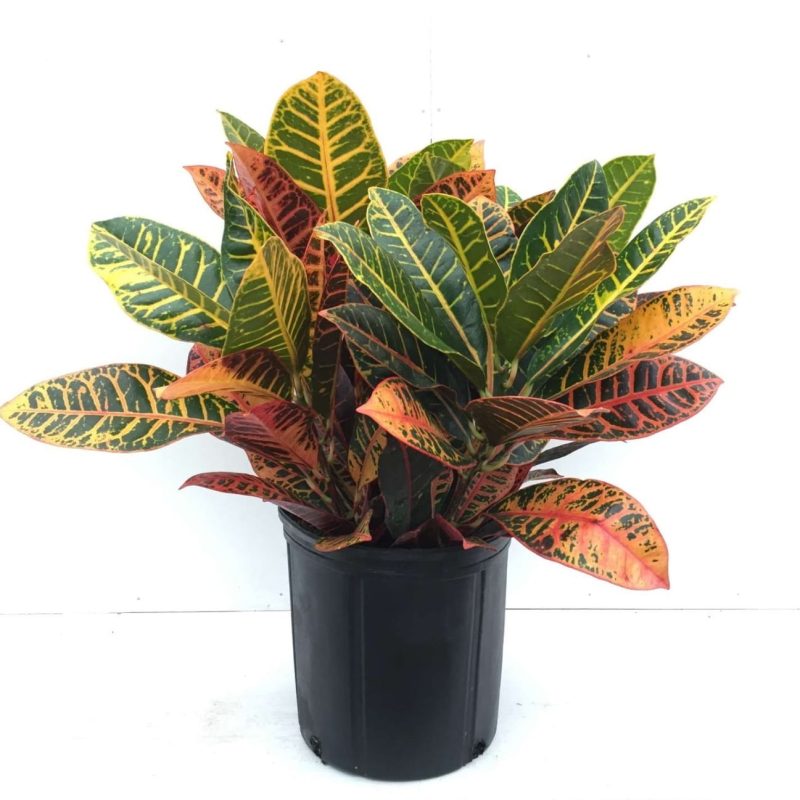 Croton
Added to Wishlist
Wishlist
Name

Croton

Prefers

Sun / Partial Sun / Shade / Filtered Shade / Morning Sun / Partial Shade / Mostly Shade / Filtered Sun / Mostly Sun

Category

Annual

Size

24-36"

Spacing

36"

Available

Spring / Summer / Early Fall / Fall

Peak Performance

Spring / Summer / Early Fall / Fall

Sold By

Individual Units
If Crotons are given more sunlight they will keep all variegated color (Yellow, Green, and Orange).
If put in the shade they will get more of the darker color scheme (Green, and Black).
Great for bringing the fall color to any of your garden beds or flower pots.

Stop by The Flower Ranch to see our amazing selection of flowers and plants!