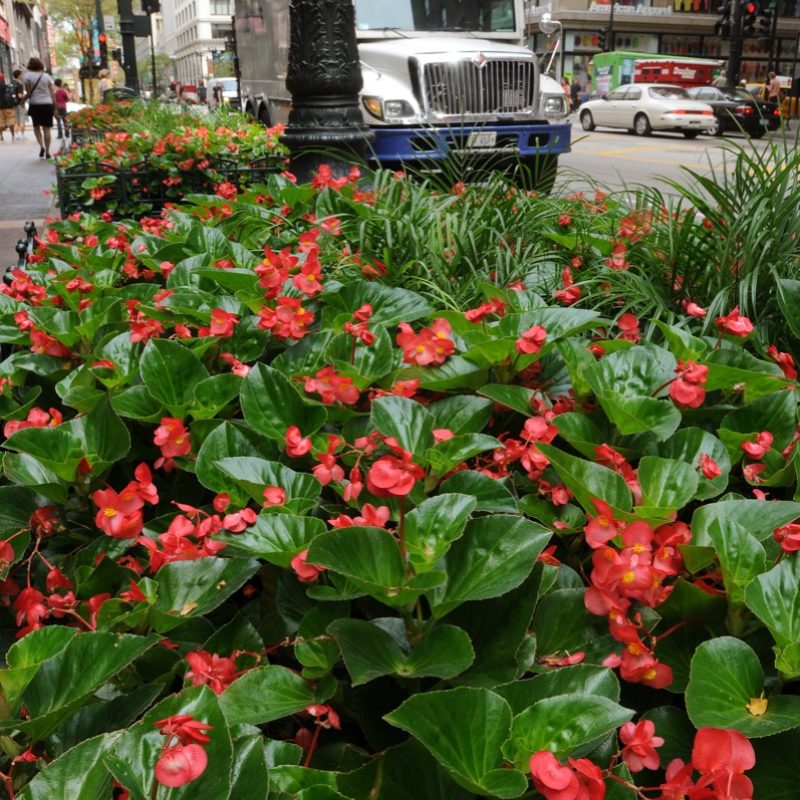 Dragon Wing Begonia Red
Added to Wishlist
Wishlist
Name

Dragon Wing Begonia Red

Prefers

Filtered Shade / Morning Sun / Partial Shade / Mostly Shade / Filtered Sun

Category

Annual

Size

16-24"

Spacing

10-12"

Available

Spring / Summer

Peak Performance

Spring / Summer

Sold By

Individual Units / Baskets
This dramatic plant with cascading blooms that flow from rich shiny green leaves is sure to be one of your favorites for shaded areas. Begonia does best in filtered-shade, full-shade or morning sun. Do not
plant in full-sun areas. Cascading out of containers or baskets, this beauty will grow to about 2 feet in diameter. Planted in the ground makes the Begonia just as happy.
Stop by The Flower Ranch to see our amazing selection of flowers and plants!