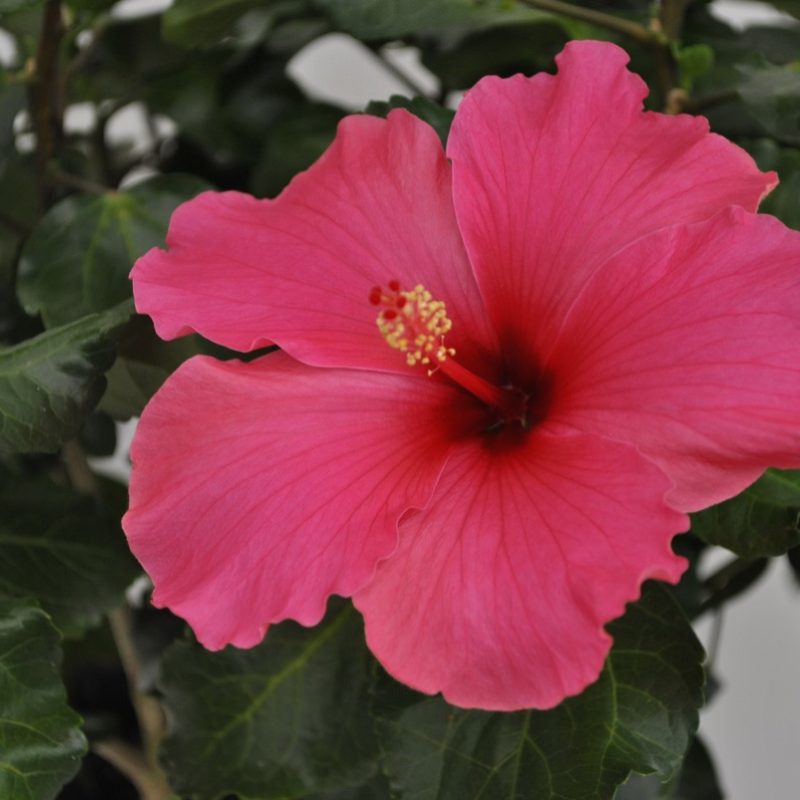 Hibiscus (Floral) Pink
Added to Wishlist
Wishlist
Name

Hibiscus (Floral) Pink

Prefers

Sun

Category

Annual

Size

18-24"

Spacing

15-20"

Available

Spring / Summer

Peak Performance

Spring / Summer

Sold By

Individual Units
The Floral grade hibiscus is grown using different techniques to keep them more compact with darker glossy foliage. This treatment will last most of the summer. By the end of the season, they will be about twice the size of when you bought them to start.
Hibiscus is the most tropical of all the plants. We can use this plant to make believe we have escaped to the islands in our own backyard. Enjoy this all summer long until the first frost next winter. Fertilize often and liberally throughout the summer for peak performance.
Stop by The Flower Ranch to see our amazing selection of flowers and plants!