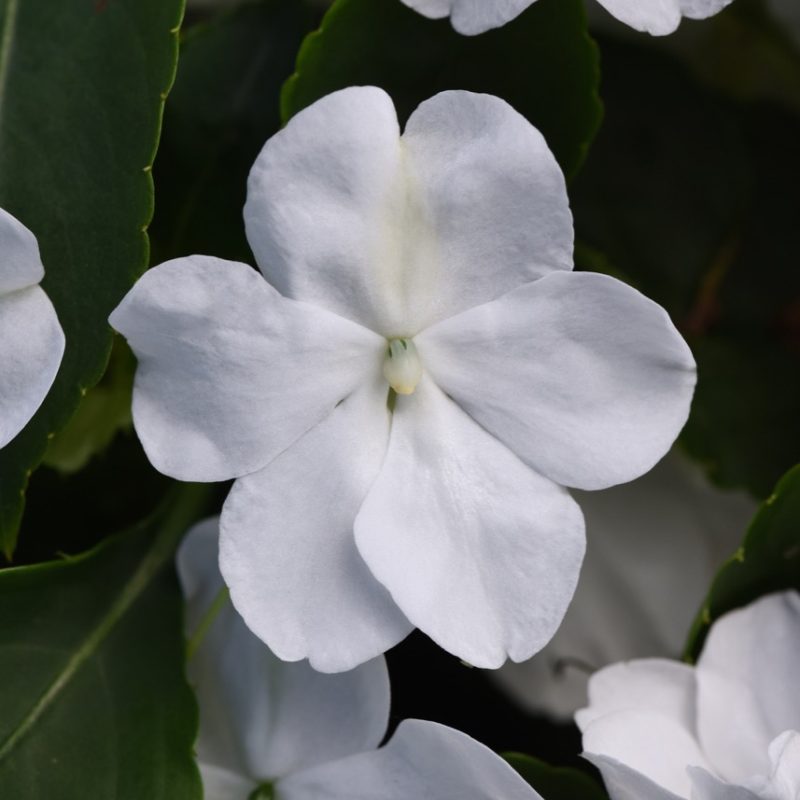 Impatiens White
Added to Wishlist
Wishlist
Name

Impatiens White

Prefers

Shade

Category

Annual

Size

18-30"

Spacing

8-12"

Available

Spring / Summer

Peak Performance

Spring / Summer

Sold By

Individual Units / Flats
The number one plant choice for our North Texas shaded gardens and patios with a great selection of colors to choose from with single flowers on bushy green plants.
Plant Impatiens in well amended rich soil beds. Fertilize on the east side, over-fertilization will cause aggressive plant growth and delay blooming.
Although Impatiens love the shade, filtered-sun and morning-sun, afternoon-shade is the best.
When planted in the deep dense shade with no filtered sun at all, the plants may not bloom as well for you.
Stop by The Flower Ranch to see our amazing selection of flowers and plants!