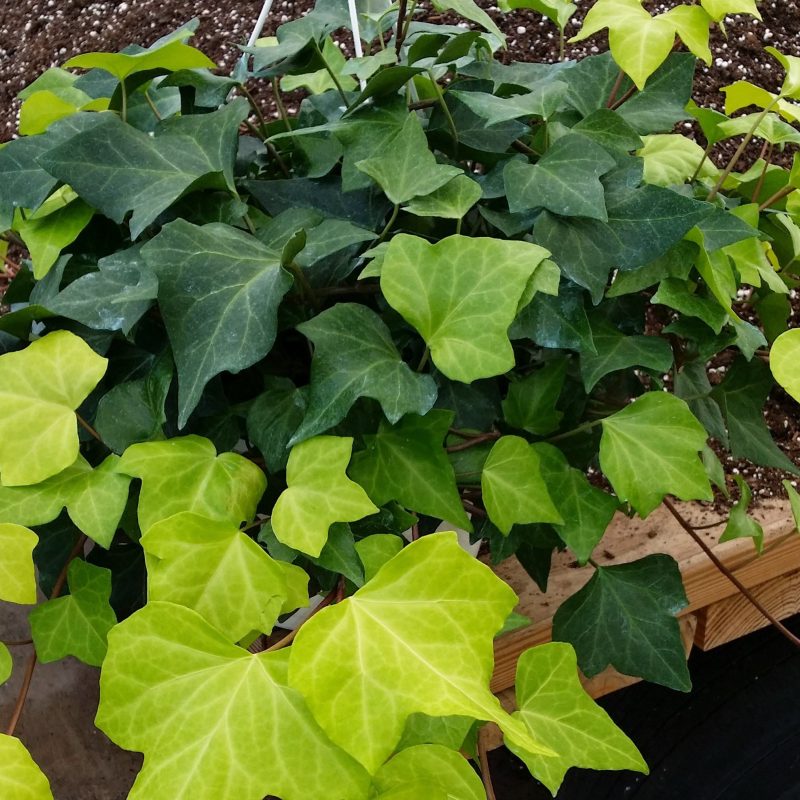 Ivy
Added to Wishlist
Wishlist
Name

Ivy

Prefers

Shade / Morning Sun / Mostly Shade / Filtered Sun

Category

Annual / Evergreen

Size

3-6"

Spacing

Spreader

Available

Spring / Summer / Fall / Winter

Peak Performance

Spring / Summer / Fall / Winter

Sold By

Individual Units
Ideal for shaded gardens and planters. Foliage cascading out of any combination planter for the shade adds texture and softness to any setting.
We grow a large selection of Ivies for use in planters, pots, containers, and baskets.
The various textures and shades of color add an elegant look as they drape and hang off the sides of your planter. Mix and match, throw in some splashes of color, and you have a very interesting display for your patio.
The fine texture of variegated or green Ivy will add a splash of color and texture among containers. For the winter months, sun or shade is perfectly fine. For summer they will require shade.
Stop by The Flower Ranch to see our amazing selection of flowers and plants!