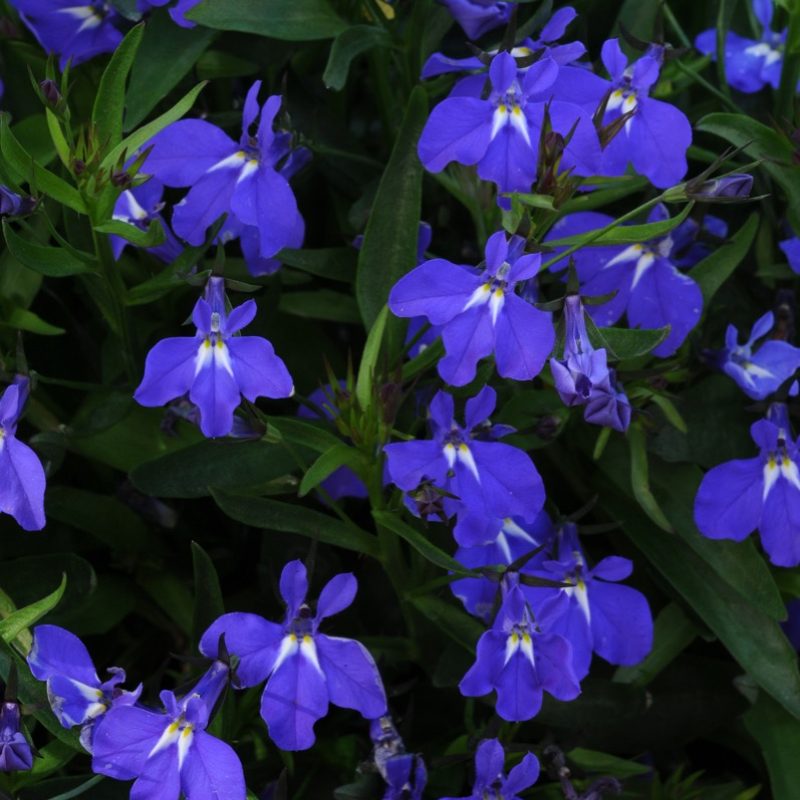 Lobelia Blue
Added to Wishlist
Wishlist
Name

Lobelia Blue

Prefers

Partial Sun / Partial Shade

Category

Annual

Size

6-8"

Spacing

Trailing up to 30"

Available

Spring / Summer

Peak Performance

Spring / Summer

Sold By

Individual Units
Lobelia provides some of the most dramatic color of blue for our gardens. Iridescent and cascading blue flowers spill over the edge of containers, planters, and ground cover in the beds.
Plant early, after the last frost, to get Lobelia established before the heat sets in.
If Lobelia is being used as a spring change, plant them in either full sun or partial sun. If Lobelia is to be used for a season-long annual, choose a location that gets plenty of morning sun with protection from the afternoon heat.
Stop by The Flower Ranch to see our amazing selection of flowers and plants!