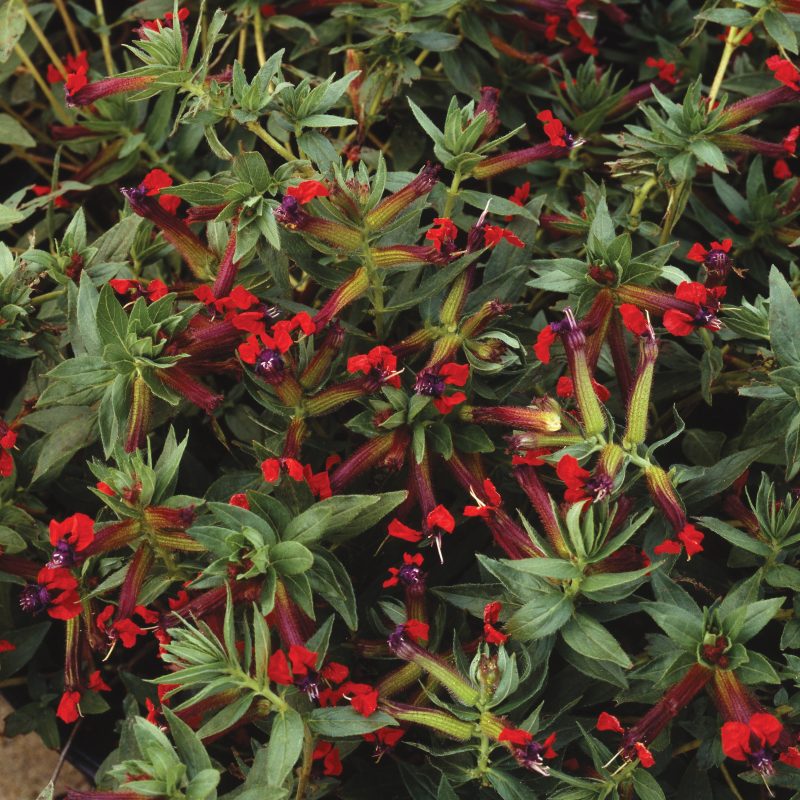 Cuphea- Firecracker
Added to Wishlist
Wishlist
Name

Cuphea- Firecracker

Prefers

Sun / Partial Sun / Morning Sun / Partial Shade

Category

Annual

Size

12-20"

Spacing

10-14"

Available

Spring / Summer

Peak Performance

Spring / Summer

Sold By

Individual Units
Rich glossy green leaves with hundreds of tiny blooms scattered along with the plant. The plant itself resembles a fern in growth and appearance only with flowers. From full sun to mostly sun and partial shade, Cuphea Firecracker can thrive in a wide variety of garden settings and grow to be fairly big.
Although Cuphea Firecracker is not a trailing or vining plant when used around the edges of containers it spills over and fans out making great filler with color.
Stop by The Flower Ranch to see our amazing selection of flowers and plants!