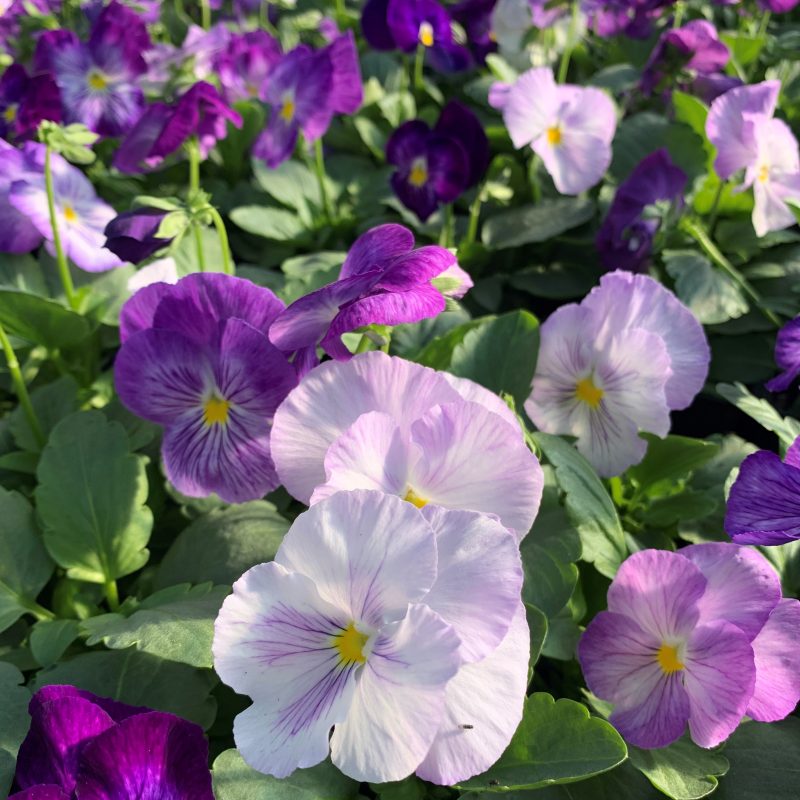 Pansy Matrix Lavender Shades
Added to Wishlist
Wishlist
Name

Pansy Matrix Lavender Shades

Prefers

Sun / Partial Sun

Category

Annual

Size

4in-8in Tall

Spacing

6in Spacing on center

Available

Early Spring / Fall / Early Winter / Winter

Peak Performance

Early Spring / Fall / Early Winter / Winter

Sold By

Flats
Pansies bloom best with at least half a day to all day sun for best performance. They do not bloom well with too much shade. Water really good first couple of weeks until well established, then allow to dry between watering. Treat for insects early on.
This mix is a soft more pastel color which includes (Light Purple, Soft Pink, and White).
Stop by The Flower Ranch to see our amazing selection of flowers and plants!