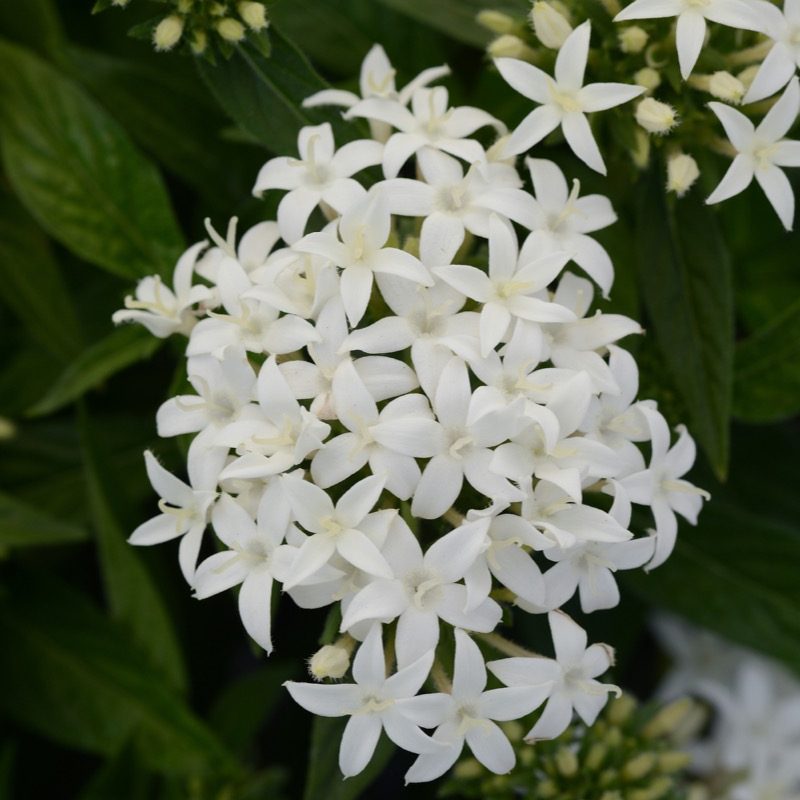 Penta White
Added to Wishlist
Wishlist
Name

Penta White

Prefers

Sun

Category

Annual

Size

12-20"

Spacing

8-12"

Available

Spring / Summer

Peak Performance

Spring / Summer

Sold By

Individual Units / Flats
Year after year Pentas are a real show stopper and continues to be a mainstay for our summer color. 100% of the feedback we received from our clientele all gave two thumbs up for the Pentas.
Choose a sunny location; at least half a day to all day full sun with rich well-drained soil for a care free colorful planting.
On top of being easy to maintain and heat loving, the Penta is also a mainstay for any butterfly garden.
Stop by The Flower Ranch to see our amazing selection of flowers and plants!