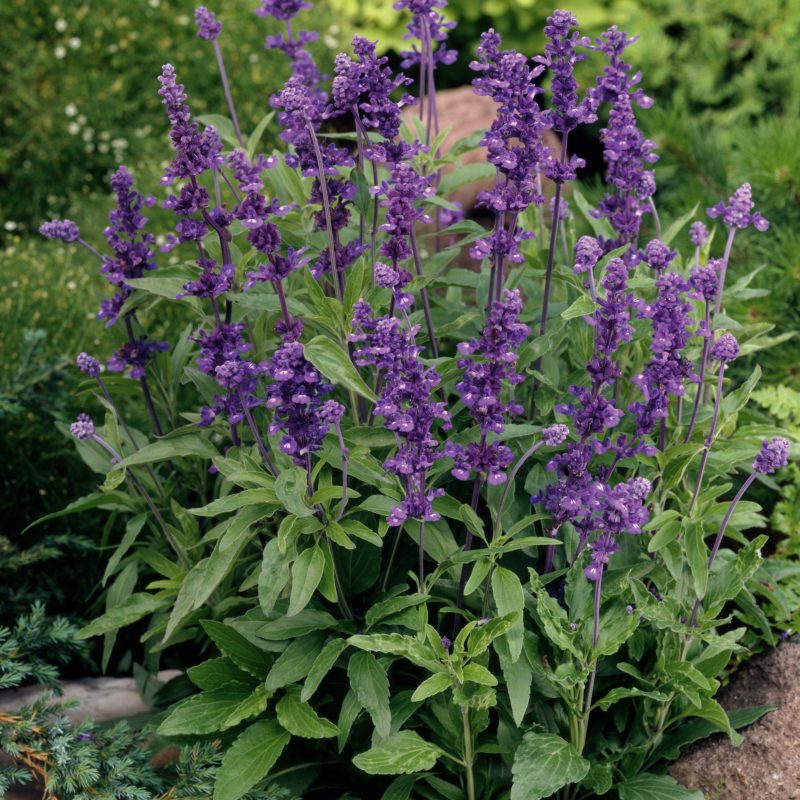 Blue Salvia
Added to Wishlist
Wishlist
Name

Blue Salvia

Prefers

Sun / Partial Sun / Morning Sun / Mostly Sun

Category

Perennial

Size

12-20"

Spacing

6-10"

Available

Spring / Summer

Peak Performance

Spring / Summer

Sold By

Flats
Choose a location that gets plenty of full sun for Salvia to bloom. Plant it early (after the last frost) to get well established and rooted.
Trim the spent blooms to promote better shape and better bloom count. Picking the correct location and trimming the spent blooms will reward the garden with beautiful blue blooms.
Stop by The Flower Ranch to see our amazing selection of flowers and plants!