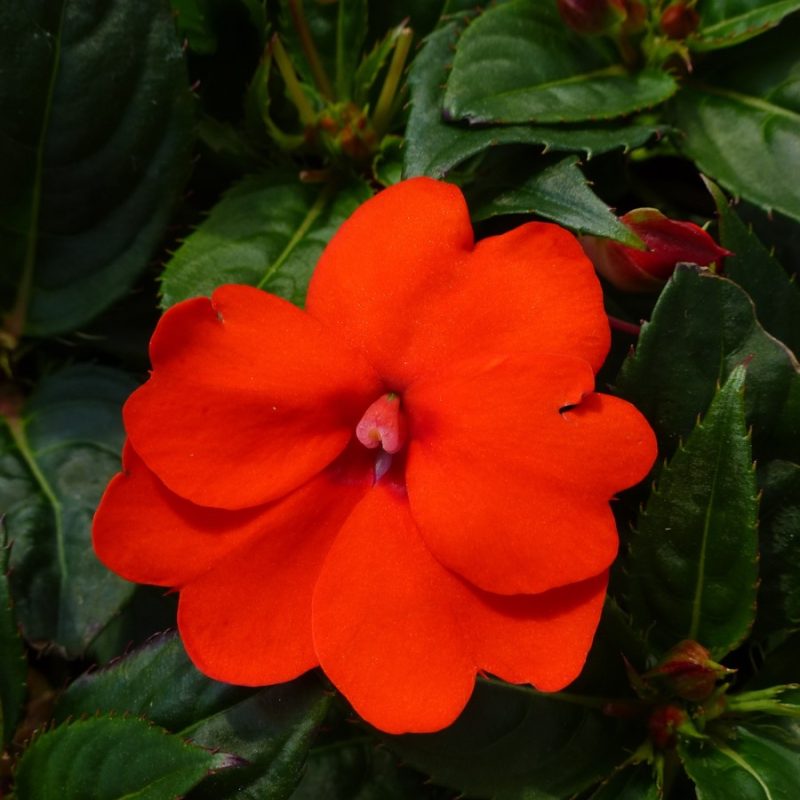 Sunpatiens Orange
Added to Wishlist
Wishlist
Name

Sunpatiens Orange

Prefers

Sun / Shade

Category

Annual

Size

24-36"

Spacing

12-18"

Available

Spring / Summer

Peak Performance

Spring / Summer

Sold By

Individual Units
A real breakthrough for Impatiens that can and will take our sun and perform like magic. On top of the beautiful colors and outstanding show, these babies get huge.
Mounds and mounds of flowers on plants up to 36" + tall and wide. Plant them early to allow them to get well established in a well-prepared bed and space about 12-18 inches apart.
Stop by The Flower Ranch to see our amazing selection of flowers and plants!